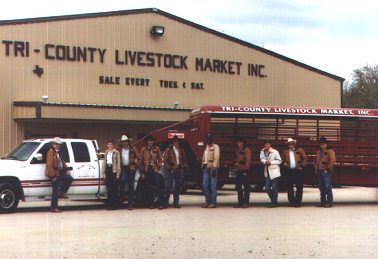 Tri-County Livestock Market, Inc. held its first sale on Tuesday, February 25, 1986. Since the first sale, over one million head of livestock have past through the sale ring. Since 1994, sales have been held every Saturday beginning at 10:00 AM.
12 Brangus Cows with 6 calves at side

35 Tiger Stripe Heifers Open 700lbs.

3 Horned Hereford Bulls - 2 year old Registration Papers Tric and Fertility Tested!