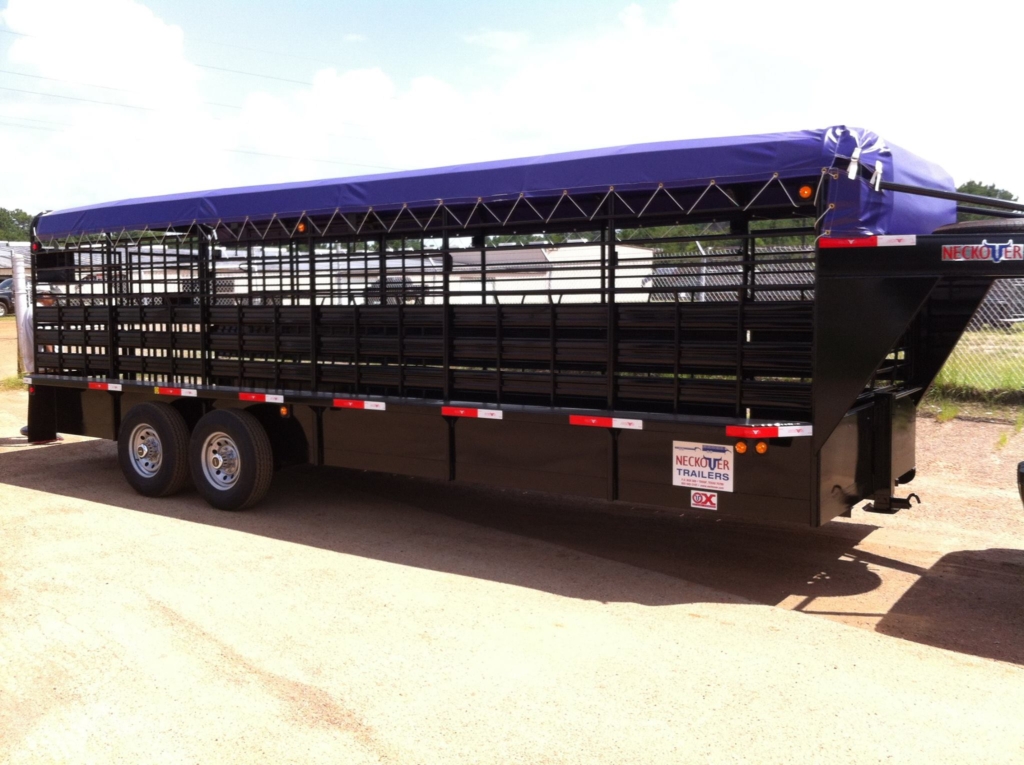 Neckover Trailer Manufacturing Company had been building quality Livestock and Flatbed trailers since it beginning in August 1973. Our modern plant, with up-to-date equipment, was designed from its inception to build the highest quality livestock, flatbed and custom-built trailers. Neckover will not compromise quality to compete on the level of our competition. Neckover is now producing corral panels and gates in the same fine quality of its trailers.

Over the years we have added new products to our Neckover line. These include ground load trailers, mini ground load trailers, low boy trailers, hay trailers, portable corral, feeders, and truck beds.

"Because of the combined efforts of a large group of dedicated employees, we have been able to accomplish our goal. No substitute can be found for quality products backed by professional service. Neckover Manufacturing Company is operated to reflect this philosophy."
For more information contact Michael Davis at 903.658.46.86.